The glass canister storage jars with lid are sturdy and durable, perfect for storing items such as candies, pickles, nuts, cereals, etc. Our glass storage jar OEM factory has an experienced production team and advanced production equipment, committed to providing customers with high-quality glassware.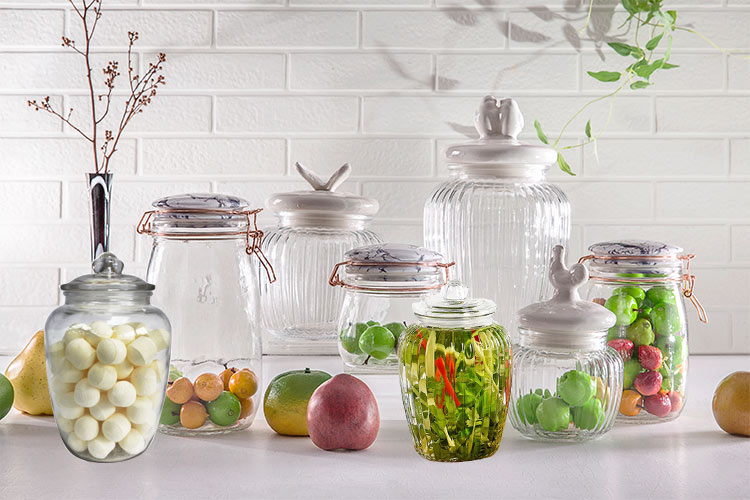 Description of Glass Canister Jars
Glass canister storage jar with lid is a fashionable and elegant storage device, featuring being transparent, smooth and sturdy.
The transparency allows us to easily observe the status of stored items. And the smooth surface makes it easy to clean and maintain.
The sturdy features ensure its service life as a storage device.
This kind of glass jar usually has a lid design, which can effectively prevent dust and dirt from entering.
Application of Glass Storage Jars
Glass jar storage jars with lids are a very practical storage device. Here are some application scenarios:
Food storage: They can effectively prevent air from entering, thereby extending the shelf life of food. You can use it to store dried fruits, candies, tea and other foods.
Jewelry storage: Glass jar storage jars with lids can be used to store various small jewelry, such as earrings, necklaces, bracelets, etc.
Stationery Storage: For students or office workers, glass jar storage jars with lids can be used to store stationery such as pens, rulers, erasers, etc.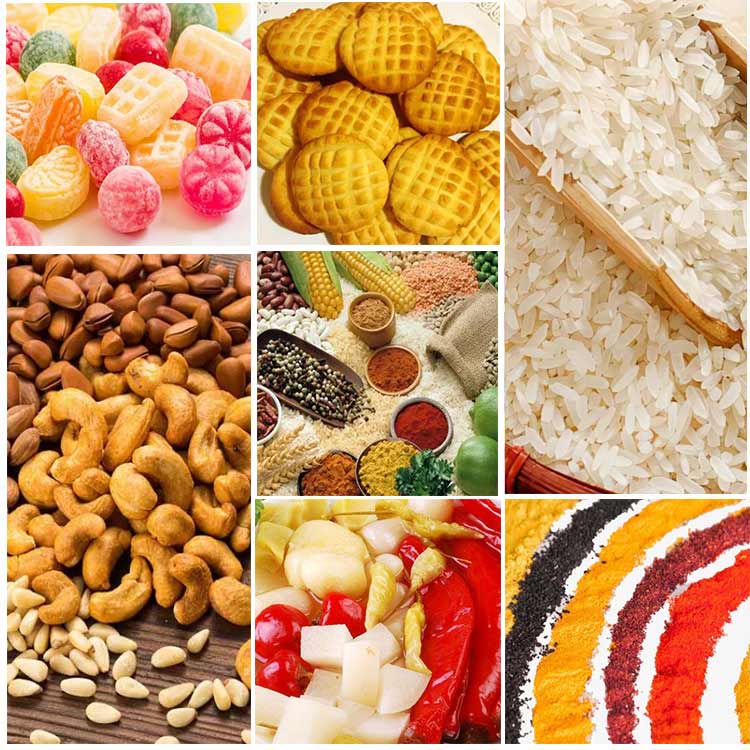 OEM factory Introduction
Our OEM factory has a professional production team and advanced production equipment. So we can produce high-quality glass storage jars with lids. We strictly control every production link, from the selection of raw materials to product quality testing. Our products are not only widely praised in the domestic market, but also gain a place in the international market.
Customized Processing Process
In order to meet the needs of different customers, we also provide customized processing services. Customized logo, color, shape, design, packing accepted. The following is our custom processing process:
⚪Customer demand analysis: We will first understand the customer's needs in detail, including product size, shape, color, etc., as well as customers' special requirements.
⚪Design plan formulation: Based on the customer's needs, our designers will develop a detailed design plan.
⚪Sample production: According to the design plan, we will produce a batch of samples for customers to conduct actual experience and evaluation.
⚪Mass production: We will start mass production satisfaction. During this process, we will strictly control product quality to ensure that every product meets customer requirements.
⚪Packing and delivery: We use professional packaging technology to load the glass jars into containers and then transport them to the port.
⚪After-sales service: We provide comprehensive after-sales service, including product consultation, usage guidance, repair and maintenance, etc. We promise to respond to customer questions and needs as quickly as possible.
Glass jar storage jars with lids are a practical storage device, also a household item with artistic value. Our OEM factory has won the trust and praise of customers with its exquisite production technology and professional service attitude. We will provide customers with the high-quality products and services. Therefore, if you have any questions or suggestions about our products or services, please feel free to contact us and we will serve you wholeheartedly.