This is a high-quality and efficiency glass tumbler with lid and straw that is not only practical, but also has high commercial value. As a wholesale factory, we offer both clear and frosted styles with custom services.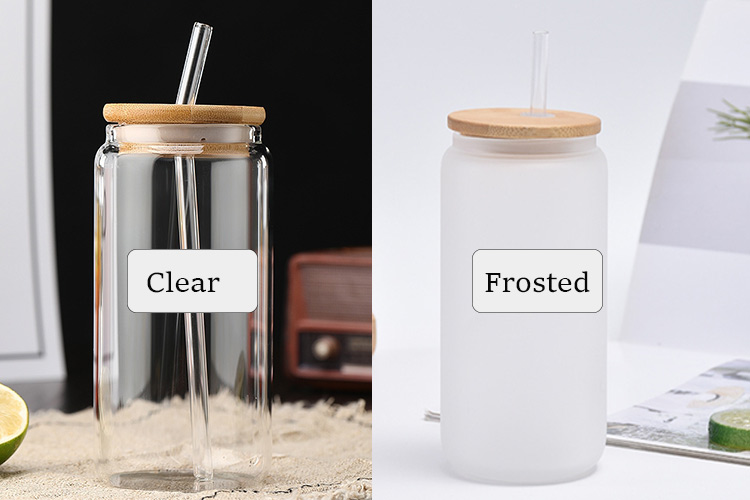 Description of Glass Tumbler:
This glass tumbler comes with a lid and straw, reflecting its user-friendly design. The lid can effectively prevent dust and dirt from entering the cup, keeping your drinks clean and hygienic. Straws make it easier for consumers to enjoy drinks.
In addition, the tumbler is made of high borosilicate glass, which is heat-resistant, durable, and safe for food contact. It can be washed in the dishwasher, refrigerated or heated to meet various usage needs.
Application of Glass Tumbler With Lid & Straw:
This tumbler with lid and straw is suitable for a variety of occasions, including but not limited to:
⚪Home use: The design of the lid and straw allows parents to feed their children conveniently and avoid spilling food or drinks. At the same time, it is also suitable for various social activities in the family, such as celebrating birthdays, holding parties, etc.
⚪Office use: In the office, this glass can be used to hold a variety of beverages, whether it is coffee, tea or other cold drinks. The lid and straw design make it easy for employees to enjoy drinks at work without getting their hands dirty or spilling drinks.
⚪Sports or outdoor activities: When doing sports or outdoor activities, this glass can be used to hold various drinks, such as water, sports drinks, etc. Its heat-resistant and durable properties also make it ideal for outdoor activities.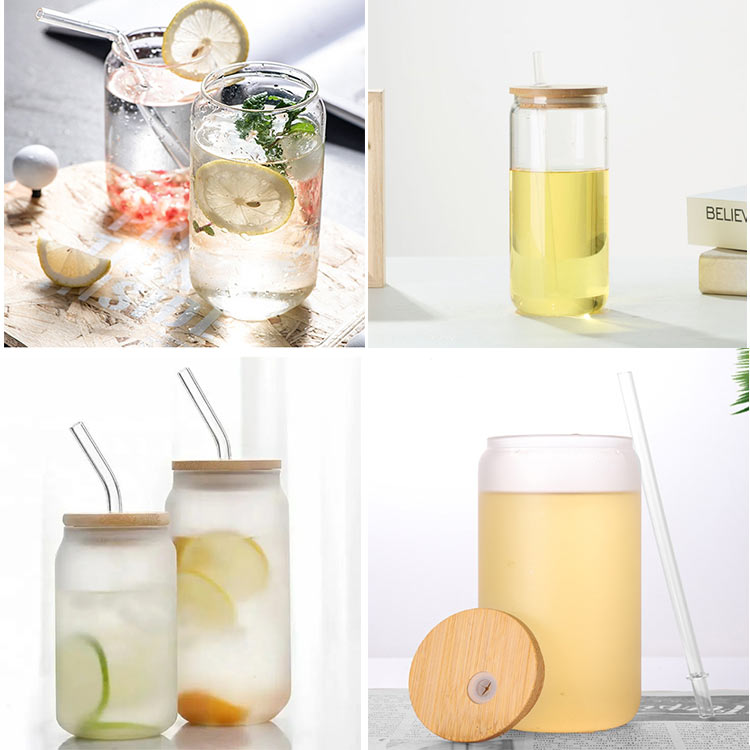 Processing process of Making Glass Tumbler:
The production process strictly follows international quality standards. The following are our main production processes:
⚪ Smelting high-quality silica sand and borax at high temperatures to form liquid glass. This process requires precise temperature control and stirring to ensure the purity and uniformity of the glass.
⚪Blowing: Use a professional blowpipe tool to blow the liquid glass into the desired shape and then cool it. This process requires skilled operators and advanced equipment.
⚪Lid Fabrication: We use precision cutting and grinding equipment to form glass sheets into precise lid shapes. This process requires a high degree of precision and patience to ensure the lid's seal and aesthetics.
⚪Straw installation: Installing a straw on the glass allows consumers to drink with a straw conveniently. This process requires skilled operators and advanced equipment to ensure that the straws are installed in the correct location.
⚪Quality Inspection: We conduct strict quality inspection on every step of the process to ensure that every glass meets our quality standards. If any glass found to be substandard will be removed and replaced immediately.
⚪Packaging: Finally, we clean, disinfect and package the qualified glasses to ensure that they reach consumers in the best condition.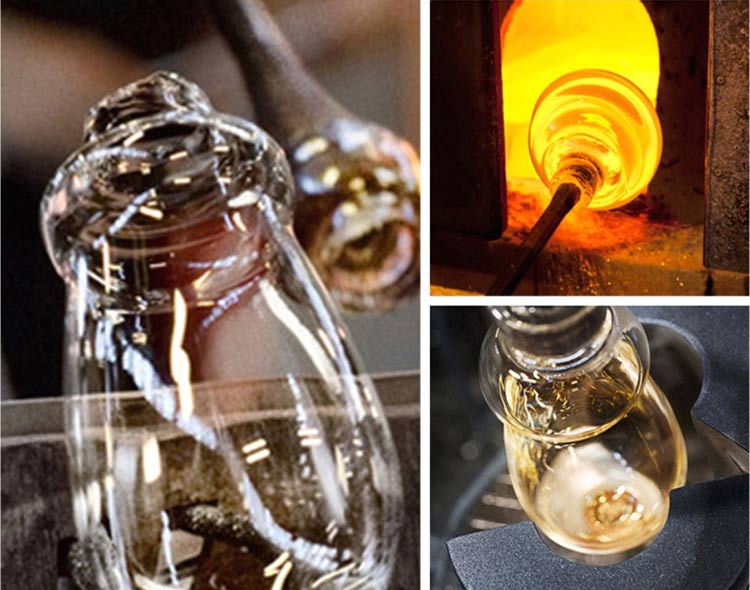 Introduction to wholesale factories
We, a professional manufacturer with years of experience in glass product manufacturing, possess first-class production equipment. Our factory boasts a modern workshop equipped with advanced production facilities.
To ensure the quality and precision, our skilled technicians with in-depth professional knowledge and technical expertise are able to operate various equipment and technologies.
We believe our commitment, combined with our pursuit of excellence, makes us a trusted partner and supplier.