Our cast iron enamel pumpkin shaped casseroles are meticulously crafted to perfection, ensuring durability and exceptional performance. Get ready to know the features of pumpkin cocottes and how to choose a reliable wholesale factory.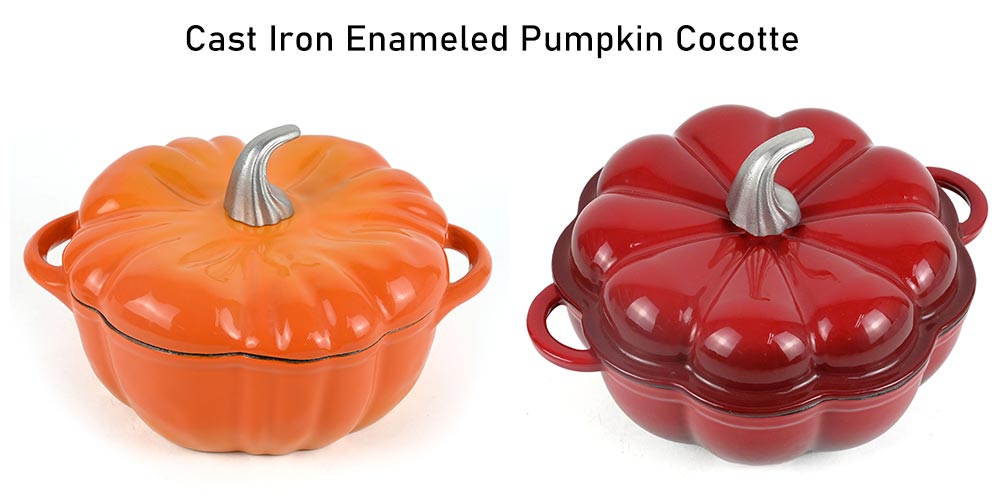 Features of Enamel Pumpkin Shaped Casseroles:
1.Cast iron pumpkin cocottes combine the timeless charm of cast iron with the vibrant, eye-catching aesthetics of pumpkin-shaped cookware.
2.The enamel coating not only adds a pop of color but also protects the cast iron from rust and enhances its non-stick properties.
3.These cocottes are oven-safe, making them versatile for various cooking techniques
Why Choose Our Cast Iron Enamel Pumpkin Cocotte?
★Unparalleled Quality: Made from premium-grade cast iron, this set of enamel casseroles renowned for its excellent heat retention and distribution properties. The enamel coating not only adds a touch of elegance but also protects the cocotte from rust and corrosion, ensuring its longevity.
★Eye-Catching Design: The pumpkin-shaped cocotte adds a unique and charming element to your kitchen. Its vibrant colors and exquisite detailing make it a stunning centerpiece, perfect for both cooking and serving.
★Easy to Clean: The non-stick enamel coating makes cleaning a breeze. Simply hand wash with mild soap and water, and your cocotte will be ready for its next culinary adventure.
★Wholesale Pricing: As a wholesale supplier, we offer competitive pricing without compromising on quality. Whether you are a restaurant owner, caterer, or retailer, our affordable rates ensure maximum value for your investment.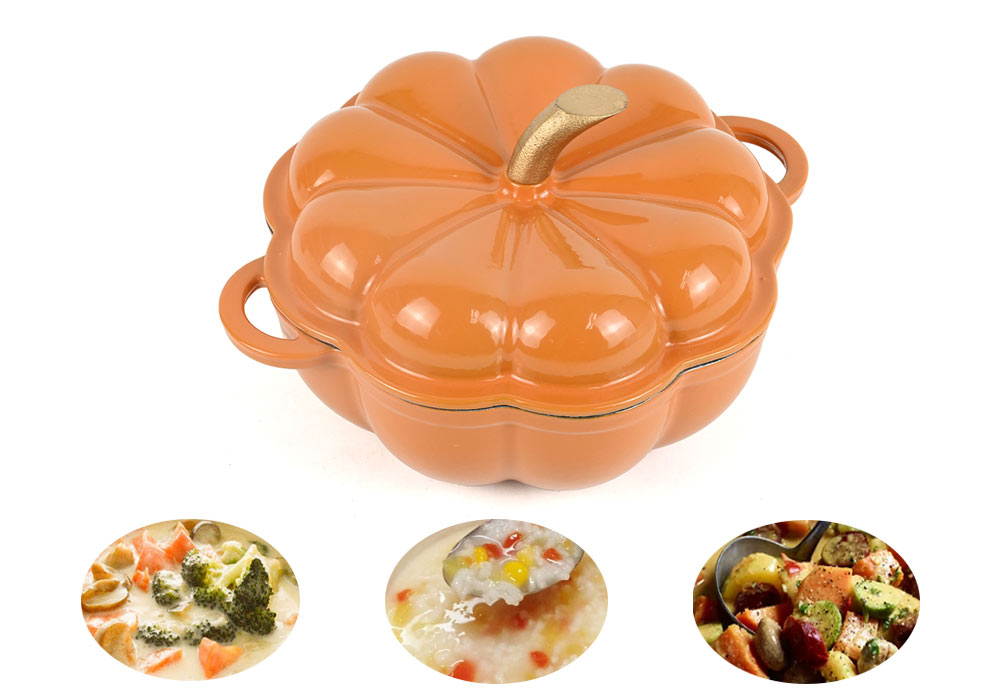 Raylon Enterprise is a trusted factory of 3-4L enamel pumpkin shaped casseroles. Our commitment to excellence, combined with our exceptional customer service, provide customers with one-stop shop solutions for cookware sets.