The glass food storage jars with bamboo lids are an eco-friendly and stylish way to store dry goods like beans, rice, pasta, spices, sugar and more.
Raylon Enterprise can provide different glass jars with wholesale price, and customize various lids.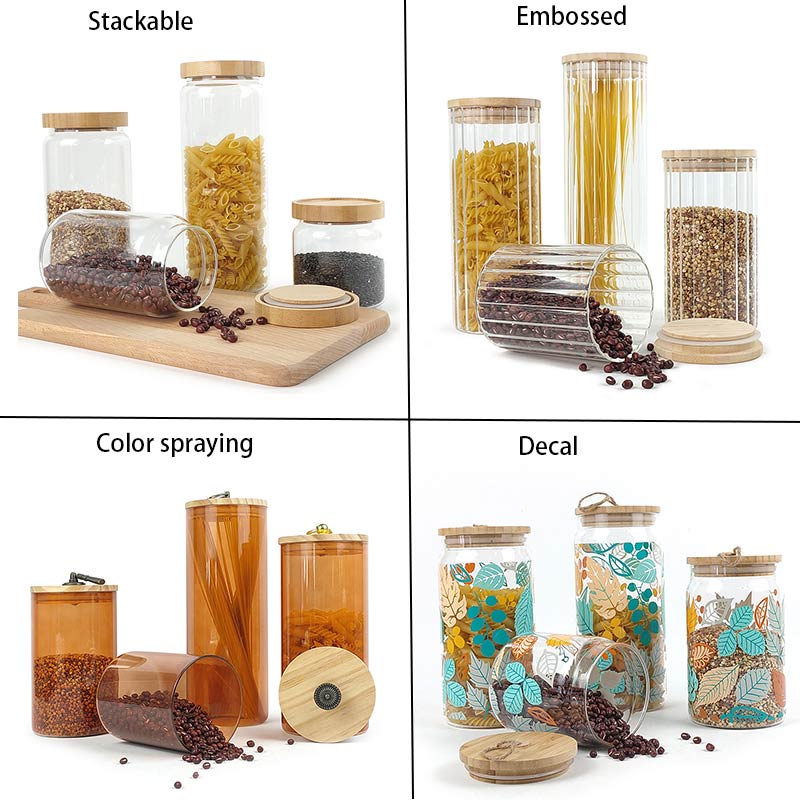 Advantages of Glass Food Storage Jars:
⚪One of the advantages of using glass food jars with a bamboo lid is that it is eco-friendly. Glass is a recyclable material, and bamboo is a sustainable resource that grows quickly and does not require pesticides or fertilizers. By choosing this type of food storage, you are helping to reduce waste and protect the environment.
⚪ Another advantage of using glass food jars with a bamboo lid is that it is practical. The jars are easy to clean and stackable, saving valuable storage space in your kitchen. The bamboo lid is also easy to open and close, providing a hassle-free experience when accessing your stored food.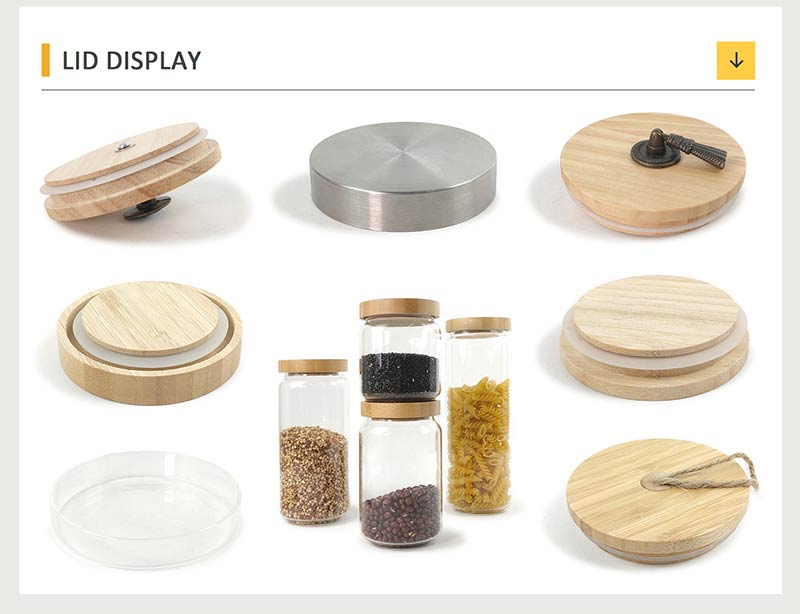 Wholesale supplier of Glass Storage Jars With Bamboo Lids:
When looking for glass storage jars with bamboo lids wholesale supplier, there are a few things to consider. First, make sure the supplier offers a variety of sizes to fit your needs. Then, consider the supplier's background strength, price advantage, etc.
Established in 2002, Raylon Enterprise has a team of experienced and skilled workers who are dedicated to producing high-quality glass storage jars. We use advanced technology and equipment to ensure that each jar is made to the highest standards. Raylon Enterprise is also able to offer customization options for their glass food storage jars, allowing clients to add their own branding and design elements.
Video: